Since 1977, Bargemusic has presented chamber music in an unlikely and startlingly beautiful venue—a floating barge at the foot of the Brooklyn Bridge. Both established and emerging musicians perform at Bargemusic on a small stage with the dramatic backdrop of the East River and lower Manhattan skyline.
Bargemusic Mission
From its inception, Bargemusic has been committed to attracting local audiences and enhancing the cultural life of New York by offering frequent, year-round performances of chamber music in a fittingly intimate setting—the type of setting in which chamber music is meant to be heard. To make this unique musical experience available to as many people as possible, Bargemusic presents more than 200 chamber music concerts annually, year-round—and offers free tickets to a variety of groups, plus a family friendly Admission Free Concert on Saturday afternoons.
About Mark Peskanov, Bargemusic Artistic Director
American virtuoso violinist and artistic visionary Mark Peskanov was born in Odessa. Peskanov sang before he could walk or talk, and soon became a star violin student at the famed Stolyarsky school. At fifteen, he emigrated to the United States, where he was immediately accepted at the Aspen Music Festival and the Juilliard School.
His phenomenal facility and musicianship won him both the Aspen and Juilliard concerto competitions, bringing him to the notice of Isaac Stern and Mstislav Rostropovich and rocketing him into the top echelons of the music world. Upon his debut with the Chicago Symphony, the Chicago Tribune called him a "sensational soloist." The Cleveland Plain Dealer proclaimed, "Violinist Adds Glory to Odessa" and the New York Times declared, "Mark Peskanov is a tremendous young violinist and his Friday evening concert at Carnegie Hall was a triumph…He has it all—technique, temperament, and taste."
Peskanov is a staunch champion of American composers. He premiered the John Williams Concerto with the St. Louis Symphony, and the Stanley Wolfe Concerto (written for Peskanov) with the New York Philharmonic. He has performed more than fifty concertos with virtually every major U.S. orchestra and in Europe, the Middle East, Australia, South America and Japan. Peskanov's major accolades include the Avery Fischer Career Grant, the first Frederick R. Mann Award, and Carnegie Hall's first Isaac Stern Award.
Peskanov inaugurated Tokyo's Suntory Hall with Yo-Yo Ma and Stern, and Weill Recital Hall with Stern, Midori and Gil Shaham. Collaborating with these colleagues prompted Peskanov to turn intensively to the chamber music repertoire's more intimate, complex, and dialogical possibilities. His delight in chamber music, his independent artistic vision, and his desire to mentor promising musicians as he had been mentored, led to Peskanov's present role. Since 2005, he is president and artistic/executive director of Bargemusic, New York City's floating concert hall, moored at the Fulton Ferry Landing under the Brooklyn Bridge. Peskanov has curated over 3,000 chamber concerts at Bargemusic, encompassing a vast range of genres and styles, presenting over 200 concerts annually to New York audiences. Under his leadership Bargemusic continues to evolve as an innovative, influential, and integral component of New York City's cultural world.
Peskanov is known for his openness to an astonishing range of music and artists at all stages of their careers. Muses the New York Times, "One reason that openness seems to come so easily to Mr. Peskanov is that few proposals crossing his desk are likely to outpace his own vision of what Bargemusic can be."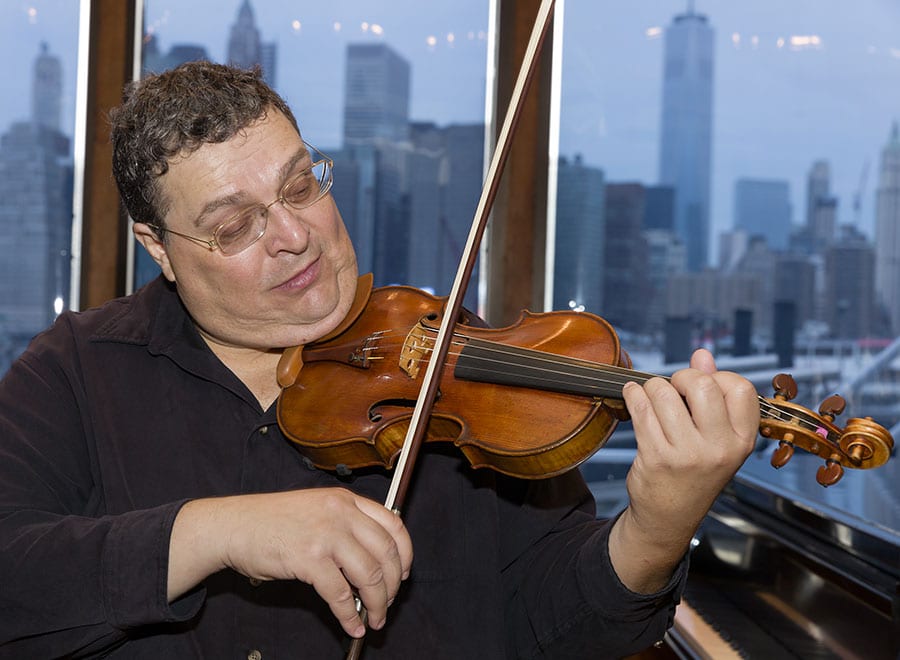 The Bargemusic Story
Founder Olga Bloom was 57 years old in 1976 when she gave up her career as a violinist and violist to create Bargemusic. For her "floating concert hall," she chose a 100-foot steel barge that had been built in 1899 and had served much of the last century as a working vessel in the New York harbor, delivering hand-loaded sacks of coffee for the Erie Lackawanna railroad. Back then the barge was a somber railroad green; now it is painted white, and the last vestige of its prior life hauling coffee is the "EL 375" embossed in the diamond plate steel deck facing the East River.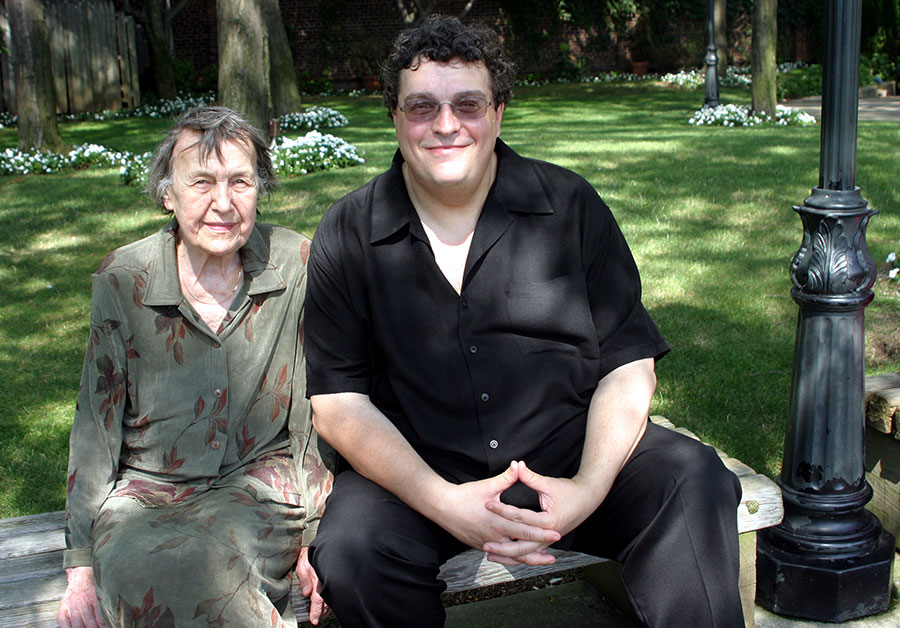 Our Cargo
"Today our cargo is beautiful music. Our audience and supporters are the good, brave, strong towboats pulling us along in our destiny—as are the fine artists from all over the world who perform here, and the good, brave, strong captain Mark Peskanov who programs our mystical endeavor."
—Olga Bloom
Contact Bargemusic
Mailing address: P.O. Box 2280, 322 W. 52nd Street, New York, NY 10019-9998
Please email Bargemusic at bargemusic@bargemusic.org
Our GPS address is 1 Water Street, Brooklyn, NY 11201.
website design: Anne Garland / photos © Etienne Frossard and © Anne Garland