Notes from the Captain's Log
Dear Bargemusic Family,
We hope that you and your loved ones are safe and healthy as we all navigate these new and troubled waters. At Bargemusic, we are busy planning and preparing for the moment you can come back to enjoy live concerts. We'll continue following the guidance of Governor Cuomo and Mayor de Blasio on when that will be.
In the meantime, we want to share with you our plans. As soon as we get the go ahead, we will begin rescheduling any concerts that had to be postponed. We want you to know that all musicians whose concerts were canceled will be invited to reschedule and play those concerts. We'll do our best to ensure that the artists will play and receive the compensation they were counting on. Bargemusic has thrived over more than four decades, always fulfilling our mission of presenting concerts year-round.
When you do come back to the Barge, you'll see that we've been trimming the ropes and swabbing the decks in anticipation. This winter we repaired and repainted our roof, repaired and resealed our floors, benches, and stage, inspected and improved our fire prevention systems, and continued the routine maintenance that keeps the Barge cheerfully floating at its Fulton Landing mooring.
While we were repairing the Barge, we seized the opportunity to livestream concerts from our stage to the homes of New York Holocaust survivors, through the organization Selfhelp. We hope to be able to livestream more concerts to the public, as soon as we're permitted to return to the Bargemusic stage. Please watch the website and your email inbox for when these concerts will happen.
We are ready to implement socially distanced seating and other practices as needed to make sure you can return to your Bargemusic concerts in the nearest future. We look forward to when we can all come together again in the beautiful experience of making music.
Together we've weathered rough seas in the past, and together we will continue our incredible musical journey.
With much gratitude and love,
Mark Peskanov
President and Artistic Director
Bargemusic — New York City's floating concert hall
Moored in Brooklyn just under the Brooklyn Bridge, Bargemusic presents great music year-round. Walk across the gangplank of a renovated coffee barge into a "wonderfully intimate wood-paneled room with thrilling views of lower Manhattan and excellent acoustics." Experience why critics call Bargemusic "the perfect chamber-music hall" and why artists say it is "unlike any other place in the world to perform."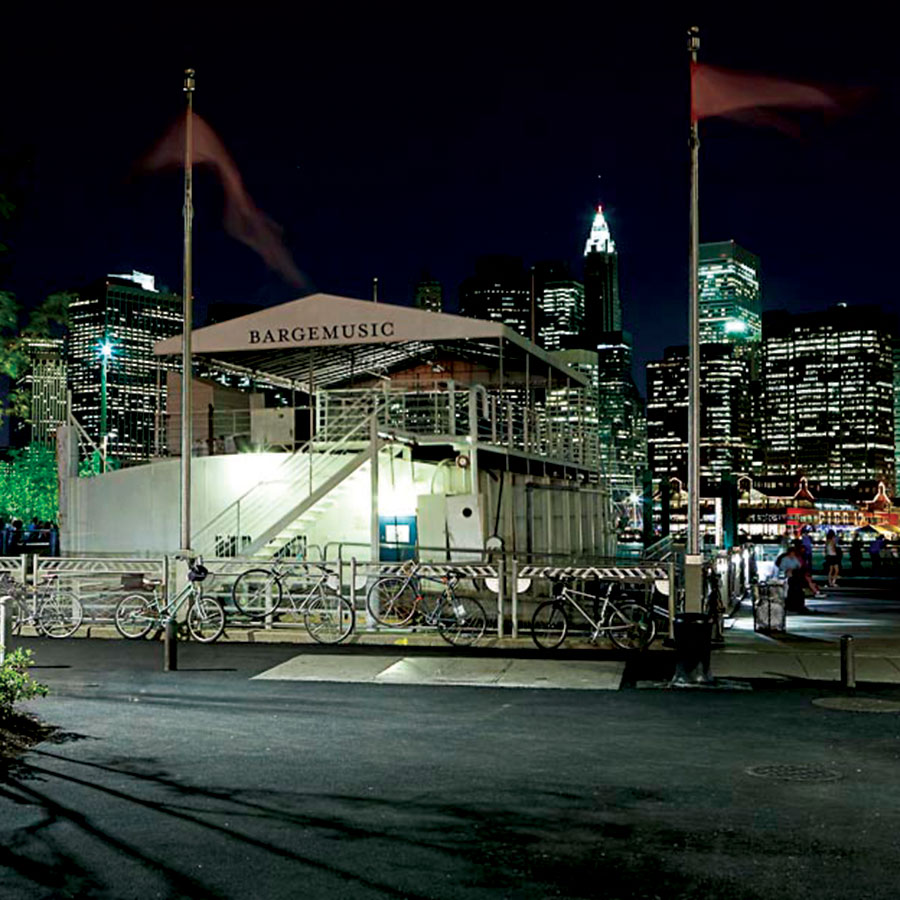 Upcoming concerts
Select a performance for program information and to buy tickets.
There are no upcoming concerts at this time.