Notes from the Captain's Log
Dear Bargemusic Family,
Our upcoming admission free concerts are scheduled on Sunday, October 15 at 2 pm and Saturdays at 4 pm – October 28, November 4, November 25, December 2, December 9, December 16. The program for these concerts is announced at the performance. There is no reserved seating.
In addition, Thursday, November 9 at 6 pm, Bargemusic will join together in collaboration with Tania León and Composers Now for a "DIALOGUE" on underrepresented composers and performers. Saturday, December 2 at 6 pm, students & teachers of FMDG Music School, a community music school serving students of all ages with vision loss will be performing their program, "The Fil at Bargemusic." Saturday, January 6 at 4 pm, as part of the Here and Now Winter Music Festival weekend, the Dall 'ombre Ensemble will be playing a program dedicated to New York women composers. These concerts are admission free.
We look forward to seeing you soon!
Mark Peskanov
Bargemusic — New York City's floating concert hall
Moored in Brooklyn just under the Brooklyn Bridge, Bargemusic presents great music year-round. Walk across the gangplank of a renovated coffee barge into a "wonderfully intimate wood-paneled room with thrilling views of lower Manhattan and excellent acoustics." Experience why critics call Bargemusic "the perfect chamber-music hall" and why artists say it is "unlike any other place in the world to perform."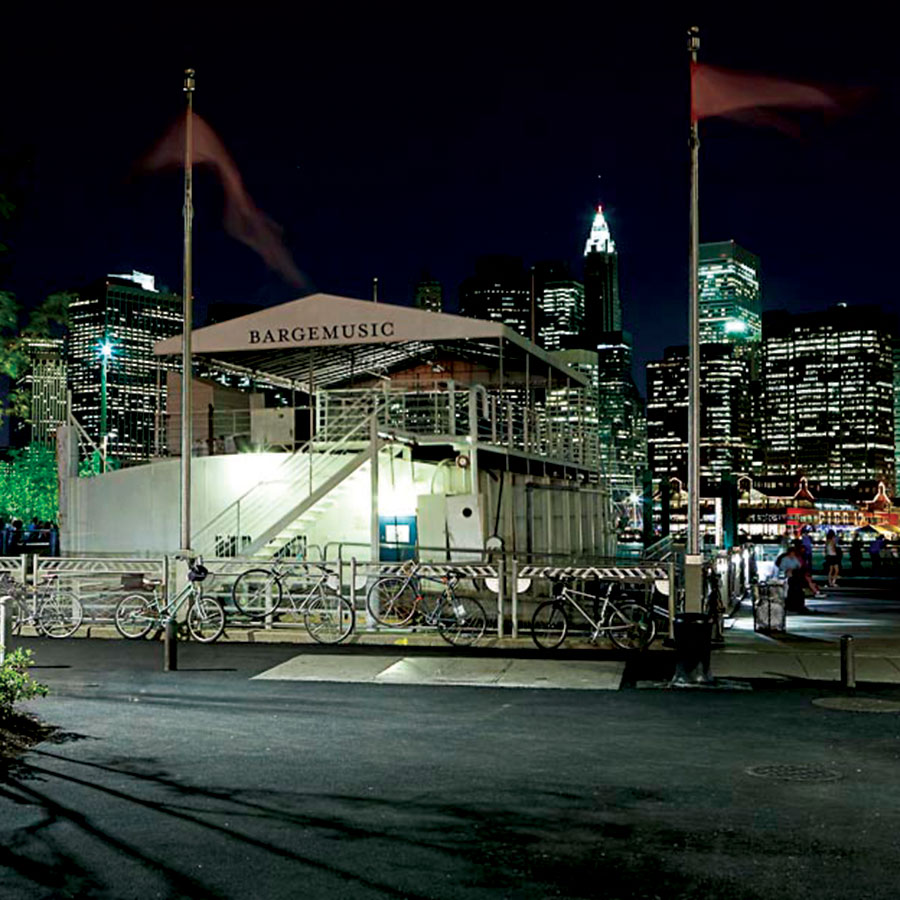 Upcoming concerts
Select a performance for program information and to buy tickets.