Notes from the Captain's Log
Dear Bargemusic Family,
 Welcome back aboard the Barge! 
After more than two months of live concerts with socially distanced seating and masking, Bargemusic is continuing to follow government guidance in moving to full capacity concerts for fully vaccinated audiences in July.
Beginning July 1, all audience members, staff, and performers must provide proof of full vaccination status–at least 14 days since the final dose of vaccine–at the door (CDC card or Excelsior Pass). 
We've been trimming the ropes and swabbing the decks in anticipation of your return. This winter we repaired and repainted our roof, repaired and resealed our floors, benches, and stage, inspected and improved our fire prevention systems, and continued the routine maintenance that keeps the Barge cheerfully floating at its Fulton Landing mooring.
Together we've weathered rough seas in the past, and together we continue our incredible musical journey.
With much gratitude and love,
Mark Peskanov and Everyone at Bargemusic
Bargemusic — New York City's floating concert hall
Moored in Brooklyn just under the Brooklyn Bridge, Bargemusic presents great music year-round. Walk across the gangplank of a renovated coffee barge into a "wonderfully intimate wood-paneled room with thrilling views of lower Manhattan and excellent acoustics." Experience why critics call Bargemusic "the perfect chamber-music hall" and why artists say it is "unlike any other place in the world to perform."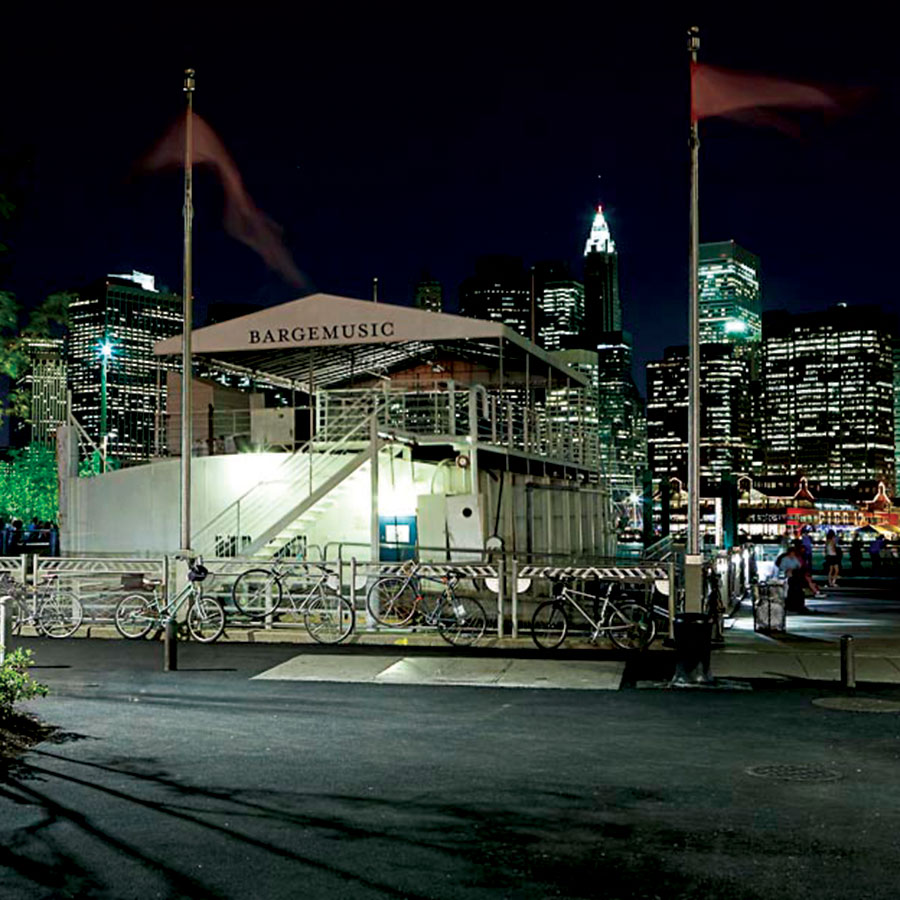 Upcoming concerts
Select a performance for program information and to buy tickets.